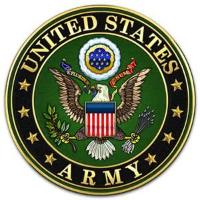 David J. Holmes
David J. Holmes, 63 years of age, passed away Thursday evening, December 13, 2018 at Strong Memorial Hospital in Rochester.
Dave was born June 29, 1955 in Wayland the son of Francis and Anne (Ackley) Holmes. He grew up in and has remained a resident of the Springwater area his entire life. For most of his life, Dave was employed by several different RV dealerships that included Meyers, Wilkins, Ballantyne and most recently German Brothers Marina, retiring as the service manager there. Dave also was an honorably discharged veteran of the United States Army and he served in the Coast Guard Auxiliary.
Dave enjoyed hunting, fishing and camping (especially at Tamarack Campground) throughout his life. However it was his volunteer service for the Springwater Fire Department that he was most passionate about. Dave was a Life Member, current President, Commissioner and Past Chief. As quoted by his department "we will miss his guidance, love, stories, jokes and firehouse shenanigans!"
Dave was pre-deceased by his parents, Francis and Anne Holmes. He is survived by his significant other and dear companion of many years, Linda Craun of Springwater; his step-son Dan Craun (Tricia Peters) of Conesus; his grandchildren, Caden and Carrissa; his brothers, Stephen (Susie) Holmes of Springwater and Kevin Holmes of Wayland; his aunt, Dorothy Englert of Springwater; several cousins; and all of his comrades within the Springwater Fire Department.
Dave's family and friends are invited to his memorial service on Saturday January 12, 2019 at 11am at the Springwater Fire Department, 8145 S. Main St., Springwater, NY.