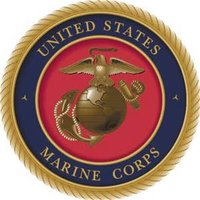 Ray Damboise
Cohocton – Raymond J. Damboise, 79 years of age, passed away early Tuesday evening December 18, 2018 at Nicholas H. Noyes Memorial Hospital in Dansville.
Ray was born November 11, 1939 in New Haven, CT the son of Wilson and Ida (Souice) Damboise. He grew up in the Prattsburgh/Naples areas and in 1974 he moved to Cohocton where he has resided ever since. His employment career spanned a couple different areas. For many years he was a structural iron worker until an injury prevented him from doing that anymore. Subsequent to his walking iron days, Ray drove truck for CPS in Cohocton, retiring from there after many years. Ray and Joanne Carmichael began a relationship in 1971 that has remained strong ever since, marrying in 1987. Ray also served his country in the United States Marines Corps.
Ray was a proud member of the Cohocton American Legion Post 805 War Dads. He enjoyed puttering around the house, gardening, snowmobiling, riding his 4 wheeler, most recently riding his John Deere Gator and he loved keeping his John Deere tractor polished.
Ray was pre-deceased by his parents, Wilson and Ida Damboise; and his brothers, Ernie and Roger Damboise. He is survived by his wife, Joanne of Cohocton; his children, Jackie (Marvin) McIntosh of Prattsburgh and Jerome Damboise (Michelle Domm) of Atlanta; his grandson, Ryan; his siblings, Deryl Damboise of CA, Chris (Michelle) Damboise of CA and Carleen Spada of Fairport; his step siblings, Sharon Malone of Rochester, Richard (Vicky) Warn of NV and Ronald (Kate) Ward of WA; his in-laws, Georgia Feasel of Owego, Paula (Tom) Carman of Endicott, Susan (Bob) Spitulnik of Fairport; several nieces and nephews; and especially his beloved cats, Calli and Tippi.
Ray's funeral service and interment will be private and at the convenience of his family.