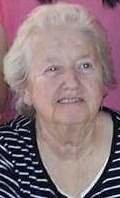 In Memory of
Jean A. Malone
1940 - 2017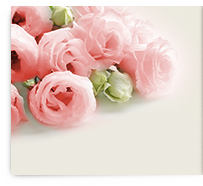 Obituary of Jean Malone
Wayland / Springwater – Jean A. Malone, 77 years of age, passed away early Friday morning June 30, 2017 at the Conesus Lake Nursing Home in Livonia.
Jean was born March 6, 1940 in Rochester the daughter of Harry Platt Jr. and Rebecca Ann (Price). She grew up in Springwater and lived the majority of her life there. Jean and William "Bill" Malone were married June 13, 1959 and together they have celebrated over 58 years of marriage. In 2001/2002, Jean's dream house was built and they moved to Wayland where they have resided ever since. She loved keeping her family together and hosting family gatherings at her home that included a wonderful state of the art kitchen. She would cook and bake for these family gatherings, the church and area senior citizens. Her hobbies were many as she enjoyed her beautiful gardens, attending yard sales, teaching arts and crafts for over 20 years at vacation bible school and collecting different items that decorated her home (dolls, angels and chickens). Jean loved to buy obnoxious toys that made noise for her grandchildren. She was a member of the Springwater Historical Society, the Lowell Club in Wayland and a very avid church goer at the Springwater Church of the Nazarene. Jean "told it like it was" whether you liked it or not. She will be dearly missed by all her family and friends of the community.
Jean was pre-deceased by her parents Harry Jr. and Rebecca Platt; and her daughter Becky Levee. She is survived by her husband of over 58 years, Bill Malone of Wayland; her children, Shelley (Jeffrey) Blackham of Wayland, Toby (Carrie) Malone of Dansville, Darren (Beth) Malone of Lyndonville and Tracey (Michael) Cratsley of Naples; her son-in-law Timothy Levee of Dansville; her grandchildren, Trevor and Emily Levee, Chad Malone, Troy and Steven Blackham, Abigail and Cory Malone, Jamie (Evan) Vianese, Tessa and Jake Cratsley; a great-grandson, Noah Malone; her sister Nancy Rynders; her brothers and sisters in law, Jim (Ruth) Malone of Wayland, Shirley Belcher of Bloomfield, John "Jack" (Ruth) Malone of Livonia Center, Ann (Carlton) Hoppough of Springwater, Richard (Diane) Malone of Springwater, Kenneth (Barb) Malone of Springwater, Linda (RJ) Pfuntner of Springwater, Dave (Beth) Malone of Webster, Carol (Frank) Hoerner of TN, Kathleen Malone (Dave) of Brighton, Fern (Russ) Piriano of Henrietta and Jacqueline Malone of Springwater; along with many nieces and nephews.
Jean's family and friends may call Sunday from 2-5 pm at the St. George-Stanton Funeral Home, 109 West Naples St., Wayland. Jean's funeral service will be celebrated at 3pm Monday at the Springwater Church of the Nazarene, 8498 Indian Valley Rd., Springwater, NY 14560. Committal prayers and interment will take place immediately following at the Wayland Village Cemetery. Contributions in memory of Jean A. Malone may be made to: the Springwater Church of the Nazarene, PO Box 116, Springwater, NY 14560 or to the American Cancer Society, American Cancer Society, P.O. Box 22478, Oklahoma City, OK 73123
About Us
Please feel free to browse our pages to learn more about pre-planning a funeral and grief support, as well as the traditional funeral and cremation services that we have to offer.

Contact Us

Location Info

109 West Naples Street
Wayland, NY 14572

Phone : (585) 728-2100

Monuments