St. George-Forsythe Funeral Homes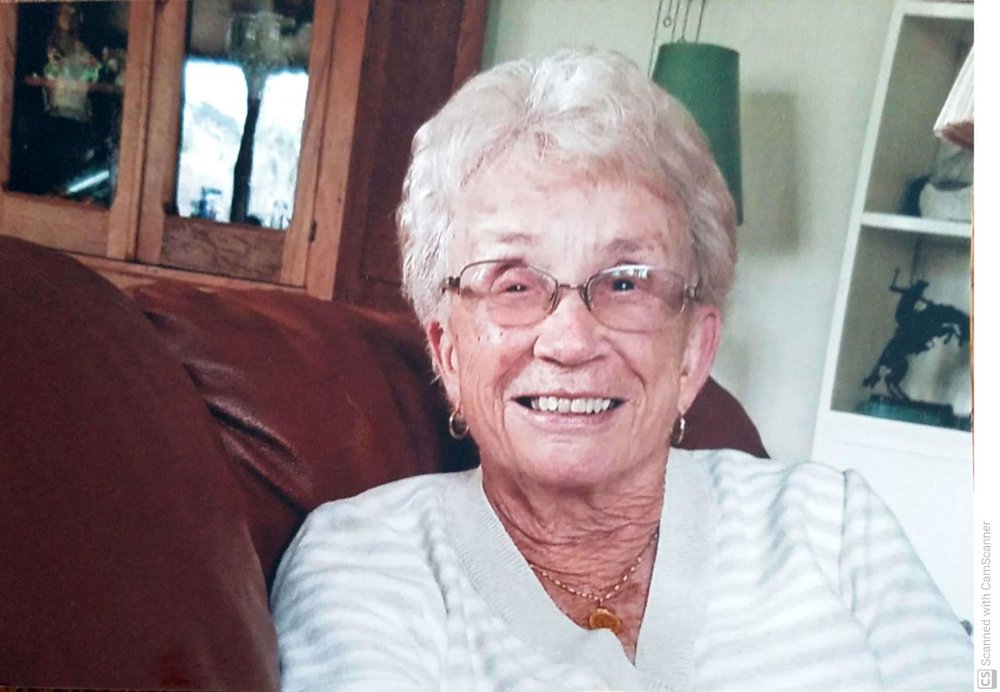 Obituary of Billie J. Rowling
Billie J. Rowling passed away peacefully on the morning of Monday, February 8th at the age of 94. Predeceased by her beloved husband of 57 years, Ray, and siblings Jeanie, Loie, and Graydon, Billie was the last member of her generation in the family. Determination is one quality that Billie's surviving family and friends may recall – whether it was early in her life when she and Ray, in their first years of marriage, built their house on Brooks Avenue by hand, purchasing a load of bricks each time they were able to save some money – or later in her life when she survived cancer and the death of her husband. Billie also loved nature – one of her grandson's earliest memories of her and Ray are at a cabin with a pond: exploring the woods, swimming, running in the sun. The other grandson recalls spending time with her on a lake, at the beach, or in a pool, enjoying the company of those nearby. During difficult times it is easy to imagine Billie reminding those around her that nothing lasts forever. The struggles that Billie endured left her with a sense of caring and concern for others (human and animal) who found themselves in troubled circumstances. Billie leaves behind a family built on a foundation of hard work and perseverance. Her determination, generosity, and love of the earth, as well as the many stories that capture her life, will be carried forward by her family. Billie is survived by her daughters Robin (Tom) Bell and Lynn Rowling (Kevin Johnston); her grandsons Jonathan Bell (Nandini Singh) and Stephen (Laura) Bell; her great-grand-children, Natalie, Juliet and Shevek; her long-time companion and source of staunch support Art Felluca; and her beloved dachshund, Wylie. Funeral services for Billie will be private and the convenience of her family. Contributions in memory of Bille J. Rowling may be made to Lollypop Farm, 99 Victor Rd, Fairport, NY 14450. For online condolences and to share a fond memory of Billie, please visit www.stgeorgefuneralhome.com.
Funeral Services
Private and at the convenience of her family.
Share Your Memory of
Billie

About Us
Please feel free to browse our pages to learn more about pre-planning a funeral and grief support, as well as the traditional funeral and cremation services that we have to offer.

Contact Us

Location Info

109 West Naples Street
Wayland, NY 14572

Phone : (585) 728-2100

Monuments