St. George-Forsythe Funeral Homes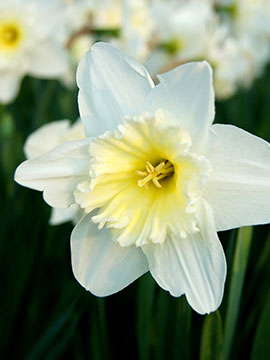 Obituary of Lois M. (Mehlenbacher) Haywood
Springwater - Lois Mary (Mehlenbacher) Haywood, 89, of Hartwell, GA, passed away peacefully in her home on Monday, May 24, 2021. Born October 4,1931, Lois was preceded in death by her parents, Earney and Arietta Mehlenbacher, husband, Bruce D. Haywood, and daughter Donna Jean Haywood. She is survived by her sister, Jean (Ray) Robertson of Potsdam, NY, six children, Bruce (Lilli) Haywood, Gail (Anthony Casciani) Glassbrook, David (Sarah) Haywood, Ernest (Wendy) Haywood, Raymond Haywood, Gloria Mosholder and honorary daughter, Mary Jane Robinson. She was known as "NaNa" to her grandchildren, Beth (Don) Lynch, Vikki (Jeff) Hussain, Wayne (Melissa) Glassbrook, Scott Glassbrook, Jill (Scott) Glassbrook-Wilson, Lynsey (Matt) Oliver, John David Haywood, Diane Haywood, Mark Haywood, Matt (Breana) Haywood, Christopher (Ashley) Haywood, Nicholas (Amanda Paul) Haywood, Benjamin (Elizabeth Kissner) Haywood, Gloria Kaitlyn Haywood, Ronald Mosholder and 15 great-grandchildren, Dylan, Zachary, Piper, Joshua, Olivia, Theodore, Lydia, Abigail, Riley, Benton, Quinn, Zander, Talia, Annabelle, Evelyn and served as a community grandmother to countless other children in the neighborhoods in which she volunteered, taught, and tutored. Born in Hornell, NY Lois raised her family in Springwater, NY as members of the Springwater United Methodist Church where she was an active citizen. Neighbors may fondly recall the exuberance with which Lois shared her many talents, bringing the town to life with the Springwater Jr. Band. Under Lois' tutelage, on hot summer evenings the band could be heard practicing on School Street preparing for their showcase in the Firemen parades. Regardless of their talents, or lack thereof, she had a way of making sure everyone had a place in the band, and as a result, the band brought home many trophies. Lois believed deeply in her role as an active citizen, informally "adopting" neighbors and friends into her family of "Happy Haywood's." She held pivotal roles in the community including being a proud mother, forever student and learner (earning her Bachelor's Degree late in life from Nazareth College), was a scout leader, and sought public service through elected roles. In addition to being the first woman elected to the town board, Lois taught Sunday school classes at the church, volunteered at the fire department, was a founding member of the Springwater Volunteer Ambulance, was a member of the Ladies' Auxiliary, and spread her creativity as the owner of the florist in town, "Flowers by Lois." Both fun-loving and hard-headed, Lois believed in grabbing each day by the horns and living her life to the fullest. In the 90's, Lois relocated to Hartwell, GA where she proved to be a vibrant and active member of her new community. She was active in the church, put her degree to work becoming an educator and tutor for local families, and continued her own journey to expand her community by becoming a certified truck driver. Known on the road as the "Silver Lady," Lois found her place in a man's world by sharing her stories from the cabin of her big rig and proving that you are never too old to learn something new, and that each day can bring a new adventure if you let it. Knowing that even in death she could be helpful to others, Lois donated her remains to science. The family will hold a private graveside service at a date to be determined. In lieu of flowers, those seeking to remember Lois are invited to make a donation to their favorite charity in her memory.
Interment
Private for Lois's family
Share Your Memory of
Lois

About Us
Please feel free to browse our pages to learn more about pre-planning a funeral and grief support, as well as the traditional funeral and cremation services that we have to offer.

Contact Us

Location Info

109 West Naples Street
Wayland, NY 14572

Phone : (585) 728-2100

Monuments