St. George-Forsythe Funeral Homes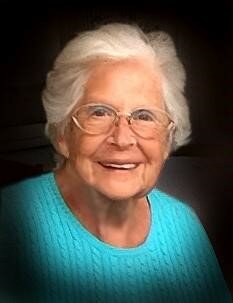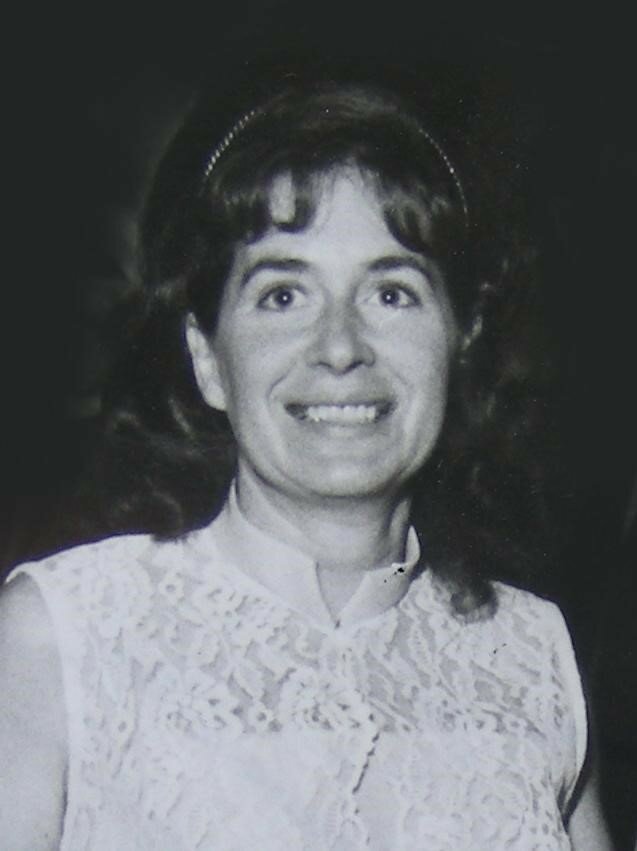 Obituary of Alverna Elizabeth Ward Miller
North Cohocton - Alverna Elizabeth Ward Miller passed away peacefully on March 9, 2023 with her granddaughter Katelyn Soja by her side. Alverna was born on May 27, 1929. The oldest of three children, she lived in Honeoye until she came to live with Ann and Lyman Bush in N. Cohocton when she was twelve. Right away, she met "Bobby", the boy across the street and within a few years, they began to date. In 1950, they married at the Methodist Church in N. Cohocton and lived up the street from the Robert Miller Co. Alverna was very bright and industrious. She worked as a secretary when there was still a telegraph in Naples while she was in high school. After she graduated, she became the full-time secretary for the Superintendent of Honeoye Schools and saved to have her own car and apartment in Honeoye before she married Bob. As a mother of five, she was unusually creative; sewing all of her children's matching clothes during the early years of her marriage when money was so tight. During those years, Alverna also loved to garden and can her own fruits and vegetables, as well as bake and decorate elaborate cakes for her children's birthdays. Alverna was a natural leader and could often be found raising money for a worthy cause and visiting the elderly in their homes and nursing homes. She never forgot her early years of poverty and spent much of her life giving and doing for others. For years she was a teller at Atlanta National Bank then she joined her husband Bob at the Robert Miller Co. and later at Beehive Antiques. Her life changed forever on June 21, 1981, when she asked Jesus Christ into her heart at a Jimmy Swaggart Crusade in Dallas. Her already full life was greatly enhanced by her newfound faith, as she read the scriptures and prayed for others. Her husband Bob and her mother and father, Blanche and Louis Ward, and brothers Louis and Teddy predeceased her as well as a grandson, Francisco "Pacquito" Garza III and two great granddaughters, Calsea Sue Foote and Faith Antoinette Soja. Her sister Joan Blair lives in Williamson, NY. Alverna leaves five children, Luanne (and Cliff Domm) of Floral City, FL, Robert of Phelps, NY, Marcia (and Ray Soja) of Fairport, NY, Vicki (and Paco Garza) of South Carolina and George (and Laurie Miller) of N. Cohocton, NY as well as thirteen grandchildren; Bobby Domm, Tammy Foote and Michelle Anderson, Stephen, Gregory, Katelyn and Geoffrey (Soja), Elisa Kammeyer, Jessica Hallancia David, John and Daniel Garza and Michael Miller. She leaves twenty-seven great grandchildren: Meagan Johnson, Brittany Kuka, Raven Foote,Tyler and Ryan Domm, Josephine, Natalie, Hope and Michael Soja, Deacon, Madeline, Elaina, Jadon Hallancia, Jordan, Eden, Leah, Judah, Lauren and Anna Kammeyer, Gideon, Makara, Giselle Garza Evelyn, Rebecca, Anika, Beverly, and Johnny Garza as well as two great, great grandchildren Ava DeBoo and Kyran Kuka. Alverna's family and friends may call Saturday March 18, 2023 from 12-1pm at St. George-Forsythe Funeral Home in Wayland. Immediately following at 1pm will be her funeral service. Interment will follow at Clearview Cemetery in North Cohocton. A celebration service of her life will be held on July 1st from 11 am - 2 pm at Branch of the Lord, 7027 County Road 12, Naples NY where there will be a time for friends and family to tell their favorite memories of Alverna with a light lunch to follow.
Calling Hours / Visitation
Saturday March 18, 2023 ~ 12-1pm ~ St. George-Forsythe Funeral Home, Wayland
Funeral Service
Saturday March 18, 1pm ~ St. George-Forsythe Funeral Home, Wayland
Interment
Clearview Cemetery, North Cohocton
Share Your Memory of
Alverna

About Us
Please feel free to browse our pages to learn more about pre-planning a funeral and grief support, as well as the traditional funeral and cremation services that we have to offer.

Contact Us

Location Info

109 West Naples Street
Wayland, NY 14572

Phone : (585) 728-2100

Monuments