St. George-Forsythe Funeral Homes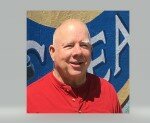 Obituary of Harold J. Plain
Wayland – Elgin, TX – Harold J. Plain Jr., "Tootie" 78 years of age, passed away on Saturday March 11, 2023 in Elgin, TX, not far from the home he shared with his wife Ginnie and his beloved dog "Tillie". Tootie was born November 20, 1944 in Wayland, the son of Harold Sr. and Elsie (Bickford) Plain. He grew up in Wayland, and still escaped the hot southern summers there after moving to Texas in 2011. Tootie and Ginnie Fox were married February 11, 1967 at St. Paul's Church in Wayland and made a lifetime of memories during their 56 years together. Most of his life, Tootie was employed as a heavy equipment operator, working out of Union Hall Local #832 in Rochester. Many of those years he worked for Robert F. Hyland and Sons, helping to construct numerous local buildings, including additions to the Wayland-Cohocton school in the late 90s. He fancied himself a hard worker, but still managed to collect a variety of comical stories encountered on countless job sites, that he was happy to share if the mood struck him. Working was really just a means to an end though, and Tootie's real passion was a need for speed; the faster the better. Long after retirement, he continued to spend his summers drag racing at Empire Dragway in Leicester and Spencer Speedway in Spencerport. Winters were for trail riding, and ice racing his Polaris snowmobiles. When he wasn't the one in the driver's seat, he was happy to coach others to victory. It seemed he knew someone everywhere he went and would always stop to trade stories or tips. He would wander through car shows reminiscing about previous purchases or daydreaming about the next, best, race car. On Sundays, he got some of his best sleep to the sound of NASCAR, but somehow always awoke immediately if someone tried to change the channel. Going fast was in his blood, and he never let "old age" get in the way of his boyish pursuits. Tootie spent many hours at Bowlaway in Wayland. He was a leftie, but he managed to use that to his advantage, and thoroughly enjoyed bowling with his fellow enthusiasts. He was an avid fan of NHRA and one of his greatest memories was meeting John Force and having his picture with him and many other famous competitors. In his later years he found himself roped into trips to Las Vegas, Niagara Falls, Grand Cayman, and Galveston Island and even rides on the Polar Express. He tried out video games, remote controlled cars, card games, go carting and even babysitting. Perhaps his favorite past time was spoiling his ever-present companion Tillie, with too many treats, and dinner scraps that he snuck her from the table. Tootie was pre-deceased by his parents, Harold Sr. and Elsie Plain, and his son, Monte Plain. He is survived by his wife Virginia Plain of Elgin, TX; his daughters, Wendy (Brian) Gregory of Livonia, Heidi (Nathaniel) Langdon of Elgin, TX and Julie Plain (Keith Rice) of Wayland; his sister, Paula (William) Abraham of Wayland; his grandchildren, Devon Squier of Shortsville, Kevin Gregory of WA, Rebecca Gregory of Livonia, Jillian Gregory of GA, Ash Gregory of GA, Harmony Langdon of TX and Greyson Langdon of TX; his brother in law, Gerald Fox (Paulette Henry) of Springwater; his aunt Betty Lou Williams of Bloomfield; several nieces and nephews and of course, his treasured dog, "Tillie". A graveside service will for Tootie will be held Monday July 3, 2023 at 11am at the Wayland Village Cemetery. All are welcome.
Graveside Service
Monday July 3, 2023 ~ 11am ~ Wayland Village Cemetery
Share Your Memory of
Harold

About Us
Please feel free to browse our pages to learn more about pre-planning a funeral and grief support, as well as the traditional funeral and cremation services that we have to offer.

Contact Us

Location Info

109 West Naples Street
Wayland, NY 14572

Phone : (585) 728-2100

Monuments