St. George-Forsythe Funeral Homes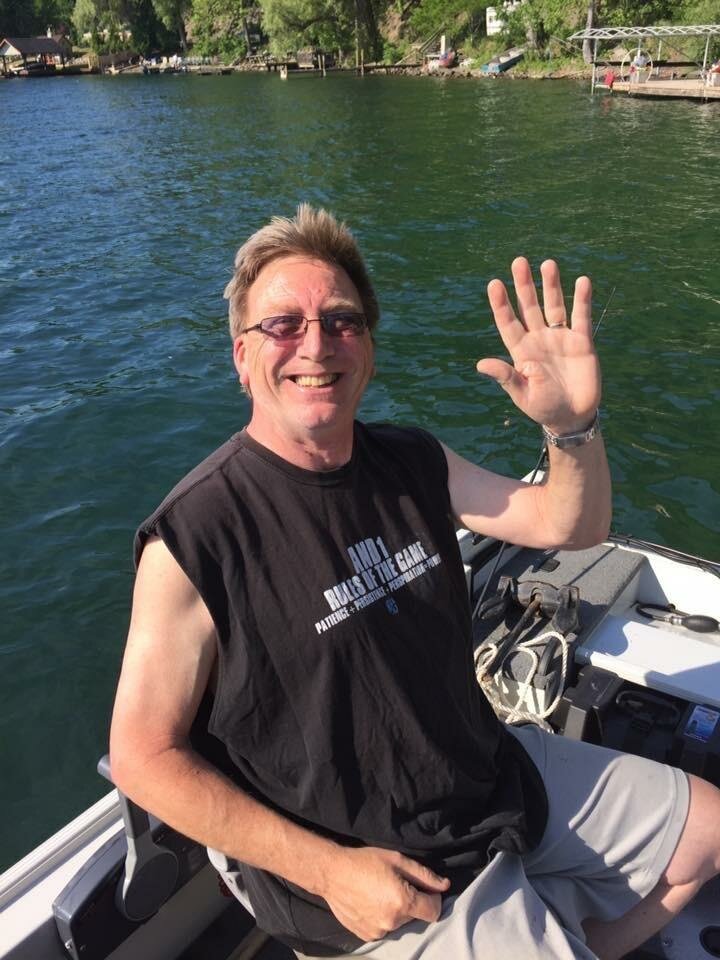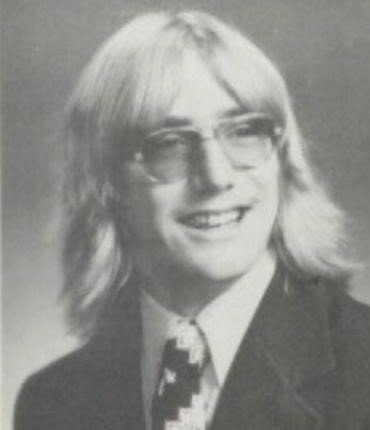 Obituary of Jeffrey A. Sabo
Jeffrey A. Sabo – The Lord called him home May 15, 2023 surrounded by his loving family. Jeff was born to Joseph and Carol (Peck) Sabo on June 28, 1956. He grew up in the No. Cohocton area and graduated from Wayland Central School in 1974. While in high school, he was selected to be the school's foreign exchange student program and was able to go to Brazil. He was so proud to have had that opportunity in his life. He always said he wished he could go back there some day. His host family was just wonderful. A few years back, he reconnected through the internet with one of his host brothers Tomas. The Sabo family also had the opportunity to be a host family to a foreign exchange student, Paco Garza, in whom Jeff was able to see prior to his passing. After High School, he attended Geneseo State for approximately two semesters. He spent most of that time hanging with fellow musicians and drama students in the Fine Arts building instead of going to his scheduled classes. After his time in college, Jeff moved to Texas in 1977 where his brother Mark was building power plants. With Jeff's past work experience with the Town of Cohocton over the summers, he discovered his gift for working with his hands pouring concrete. Having this experience and some knowledge of masonry work, he was able to secure a position alongside Mark building power plants as well. He initially was hired-on as a concrete finisher yet quickly moved up to Journeyman status. It was hard work; but he put everything he had into it every day. While in Texas and after his power plant days, he joined Royce Zbranek doing residential construction in LaGrange, TX alongside his brother Mark, yet again. Later, Mark formed Sabo Enterprises where Jeff was able to advance his building knowledge of construction. Jeff and Mark's working history remained intact to include employment at Martin's Lonestar Boat Factory building custom boats. While home from Texas in 1979 for Christmas, he met his wife Linda (Carney) of Wayland. They were married on August 22, 1981 in LaGrange, Texas, where they lived and started their family. He and his wife, Linda, along with their three children returned to the No. Cohocton/Wayland area in 1988. Jeff's love for music and playing drums allowed him to play many types of music, working with many fellow gifted musicians in a variety of bands. His love of Rock-N-Roll, County (old and new), Blue Grass, Blues, and a special love for the Big Bands and Jazz allowed him to be an asset to any band, of any genre, at any time. A few bands he was most connected with while returning to his hometown area were Angles and Outlaws, The Bruce King Band and The HOGS. While a member of Angles and Outlaws, he was able to play alongside his brother Joe and his sister-in-law Donna (McNinch) Sabo. Everyone who witnessed Jeff's gift of playing drums, knew and felt they were in the presence of greatness. Jeff's knowledge and gift of music were passed down to his children and grandchildren. He always said that he wished he could go back to school and become a music teacher. Ironically, he already achieved this goal naturally by teaching anyone to whom he came in contact with. Jeff also had a love for drama and theatre. He performed in many productions at Wayland High School and Wayland Community Theatre throughout adulthood. Some of his fondest memories on stage were performing in Macbeth, Man of La Mancha and Deadwood Dick. If Jeff wasn't performing an acting role on stage, he was found accompanying several productions as the drummer in the pit band. But let's face it, if you knew Jeff, did he really, ever stop performing? He truly remained theatrical until his dying day. After he and his family returned to New York, he went to work for his other brother Joe alongside Mark under Sabo Construction. His many years of construction took a toll on his body forcing him to seek employment in other ways. He went to work for Star Headlight and Lantern Company in December of 1995 and worked there for 25 years until his retirement in January of 2020. Jeff was kind, funny with a laugh that was infectious and distinctive, a great musician in whom some would describe as a bit full of himself and a fantastic basketball and soccer player. However, he was a poor story and joke teller yet still managed to make anyone listening laugh. He also enjoyed his intimate conversations with life-long friends especially while tipping a few back. He also loved to fish and cook Texas BBQ in which he was able to teach such techniques to both his sons. His time fishing was precious to him. It provided him time to reflect with God, music, and family. Jeff was predeceased by his mother, Carol E. (Peck) Sabo, his estranged father, Joseph Sabo, his Great Grandmother & Great Grandfather Peck, his Grandparents Mildred & Adrian Peck, and his brother Mark Sabo as well as his in laws, Richard & Betty Carney. He is survived by his loving partner and wife Linda of over 42 years, his children, James & Noelle (DeVoy), Jon & Stacy (Stanton) and Margaret (Maggie) & Kris Peerman along with his nine grandchildren, Caleb, Clyde, Conor, Eliza, Noah & Myra Sabo as well as Grace, Josephine and Korbyn Peerman with three extended grandchildren, Avery Peerman, Gabriella & Samantha Stanton. He is also survived by his siblings, Joseph & Donna (McNinch) Sabo, Sandy & James Batton and Kelly Quackenbush; his uncle and aunt Henry & Peggy Peck; his in-laws, Jeff & Julie Carney, Mark Carney , Faith (Carney) & David Mastin, Al & Mary (Carney) Landino; his nieces and nephews, Rhiannon Antico, Heather French, Adam Rathbun, Elizabeth & Carlton Wetherby, Jay & Jason Carney, Jereme & Michael Carney, Brandon Mastin, Lauren Valerio, Collin Landino and Stephanie Irving; along with 25 great nieces, nephews, and cousins. Jeff's family and friends may call Thursday JULY 6, 2023 from 4-7pm at St. George-Forsythe Funeral Home, Wayland. His funeral service will follow immediately at 7pm at the funeral home. Contributions in memory of Jeffrey A. Sabo may be made to the Vincent House, 310 Second Ave., Wayland, NY 14572, or to Springwater Wayland EMS, 7 South Lackawanna St., Wayland, NY 14572, or the Dansville Ambulance Co., 18 Ossian Street, Dansville, NY 14437.
Visitation / Calling Hours
Thursday JULY 6, 2023 ~ 4-7pm ~ St. George-Forsythe Funeral Home
Funeral Service
Thursday JULY 6, 2023 ~ 7pm ~ St. George-Forsythe Funeral Home
Interment
St. Joseph's Cemetery, Wayland
Share Your Memory of
Jeffrey

About Us
Please feel free to browse our pages to learn more about pre-planning a funeral and grief support, as well as the traditional funeral and cremation services that we have to offer.

Contact Us

Location Info

109 West Naples Street
Wayland, NY 14572

Phone : (585) 728-2100

Monuments